168 innovations
motion plastics® Newly developed products at a record level
More new products, range extensions and digital offerings than ever before:
Telescopic robot hose packages, dry-operating ball bearings with 21 times the service life, large scale 3D printing, 4K or smart and much, much more … You can find out about the top new products in this newsletter, as a quick video overview, or by reading about them on the web, also as a catalogue and on the physical/virtual trade show stand that has received the iF Design award.
Enjoy reading and discovering all the news.

Matthew Aldridge
maldridge@igus.co.uk
Tech up, cost down. It´s our job.
9 top new products overview in 7 minutes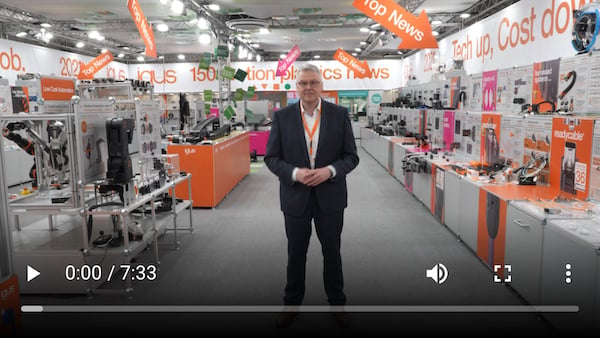 Artur Peplinski presents the top innovations overview in 7 minutes. Directly from the IMPS igus® motion plastics® show in Cologne.
15 of 168 motion plastics innovations 2021
With all innovations 2021
IMPS igus motion plastics show
With all new 2021 products and having received the iF Design Award: our 400 m² physical/virtual trade show stand has been freshly smartened up for your visit.
Whenever you want, you can explore it on your own. Or you can get one of your igus® specialists to show you the new products personally.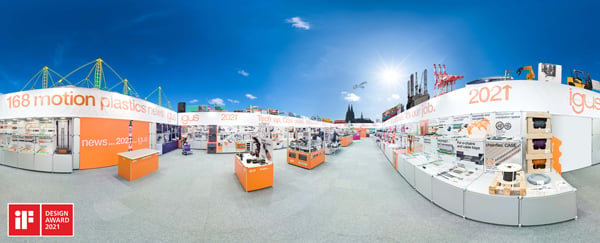 All motion plastics® news to browse through