I wish I had …
How technology wishes can be fulfilled
Have you ever responded to your daily technical challenges by thinking "I wish I had …"? motion plastics® innovations with their many technical advantages can very often help.
This newsletter will show you how to get what you wish you had the most.
Enjoy reading.
Matthew Aldridge
maldridge@igus.co.uk
I wish I had …
… Bearings that don't need any grease
Maintenance-free
No lubrication necessary! The self-lubricating spherical balls ensure maintenance-free dry running.
Sealed
No ingress of dirt or dust. Protects the bearing from wear.
Corrosion-free
and thus ideal for use in water and media.
igubal® spherical insert bearings have a service life up to eight times that of ball bearings, especially in dirty environments.
I wish I had … the latest motion plastics®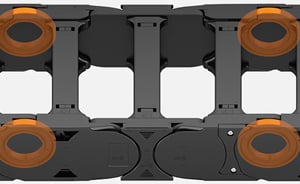 Longer service life:
Switch from gliding to rolling
Retrofit and extend e-chain® service life. Reducing the variety of bearing parts and reducing the drive power for moving the e-chain ® are further advantages.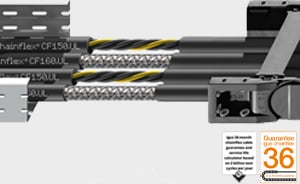 MTW cable: ONE for e-chain® and rack
The solution for connecting the cable to the cable rack directly after the e-chain®. UL listed: the plug-in points behind the e-chain® are no longer necessary. Storing different types of cables for energy chains and fixed installation is no longer necessary.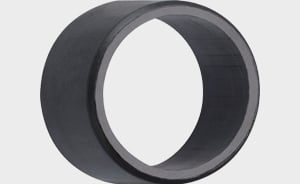 Tough, wear-resistant, durable
iglidur® H3 sets new standards with its great robustness: it is tougher than comparable materials and has a longer service life than iglidur® H1.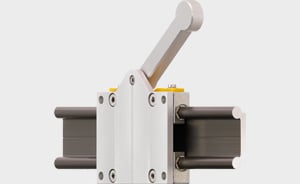 Tough grip with a tough clamp
Manual clamping for drylin® W linear carriages allows fast, efficient clamping directly on the rail. An elastomer strip holds the carriage position firmly in place, protecting the rail surface.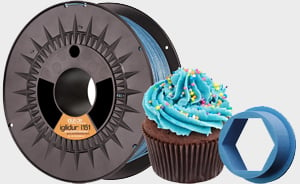 All-rounder filament for food contact
Suitable for printing components with high wear resistance. Easy-to-process, abrasion-resistant filament for printing food-compatible components in blue.
I wish I had …
… comprehensive knowledge of energy supply systems
Everything you need to know about e-chains® and cables, compact and easy to read, summarised on a single page. The free white papers give you expert knowledge in no time.
I wish I had … an overview of where igus® products are used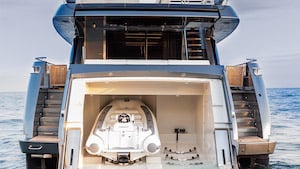 Lift systems for yachts
How does the dinghy get onto the yacht or the jet ski into the water? With motion plastics®: e-chains® and stainless steel drylin® W profile guides stand up to adverse conditions at sea.
I wish I had … Tribo solutions for the solar industry
Strong UV radiation, heat, wind and dust: solar plants have to function under extreme environmental conditions. Dirt-resistant, lubrication-free plain and spherical bearings can be used in such applications as tracker systems, floating photovoltaic systems (floating PV) and cleaning systems.
Free white paper: bearing requirements in single-axis solar trackers